MF 3/11S – CC (with safe rail divider)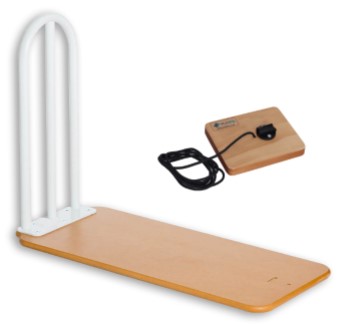 Resistance to head entrapment
Everyone moves when they are sleeping and some have uncontrolled movement especially those that have epileptic fits, seizures and people who have Parkinson's disease might also present problems with entrapment to name but a few. For this reason we recommend the MF 3/11 S (see the brochure below for details) as the gaps between the vertical tubes resist head entrapment. Additionally the cord and cleat fixing can be used to hold the lever hard against the mattress preventing entrapment between the lever and the side of the mattress. The above method meets the known standard for bed side rails on a medical bed.


Finance Available