Quality of life is precious. Our mission is to provide you with quality long lasting equipment that enables you to live your life with independence.
First established in 1992, Multifit is a New Zealand owned and run business that has pioneered the design and development of many new and life changing assistive solutions and devices. Products are patented both in New Zealand and internationally and Multifit has been exporting since 2005. Director and Head of Product Development, Wayne Manson, is well attuned to the needs of end users and clinical staff including Assessors, Occupational Therapists, Rest Home and Retirement Village Clinical Managers.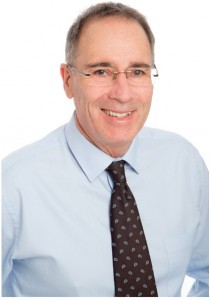 "Multifit has been enhancing independence and quality of life for the elderly and disabled through our innovative mobility solutions for over 20 years and this is something we are very proud of. Our Rehab Range of products are safe, robust, durable and attractive. They are cost effective products that stand the test of time and are frequently used many times over. We also understand that choosing the appropriate chair raiser ensures the most cost effective solution to raising a chair in the safest possible way."
- Wayne Manson, Director and Head of Product Development
A demo is a phone call away
"We are more than happy to demonstrate any of our equipment at your convenience. We can help you problem solve and show staff how to fit products correctly and pass on helpful tips and ideas."
- Eli Manson, Equipment Specialist and Experienced Problem Solver
Go-to-guy for practical solutions
Trevor has lots of experience at problem solving issues that might arise from Occupational therapist inquiries on our products. He has been at Multifit since 1998 and if you have a problem its likely that Trevor has probably solved it in the past with someone else. He is always helpful, courteous and is only too willing to provide assistance over the phone if you need it.
- Trevor Adams, Store Manager.
---
The Multifit
Guarantee
Covers all our chair
and bed raisers
Safe and secure.
Long lasting.
Robust, re-usable, economical.
Telescopic adjust-ability for perfect fit.
Unique Multifit Tri-knob will not loosen.
Delivery within 5 working days from order or we will treat your entire department to a morning tea.
The equipment will fit or we will customize one that will.
The equipment will retain its original function for at least two years or we will replace it at no extra cost.