Leg Lifter – MK3
The Multifit MK3 LegLifter suits taller beds. It is a power-driven appliance designed to gently lift a person's legs from a bedside seating position to the surface of the bed. It is proven to be a successful mobility solution in providing independence for elderly and disabled clients. For therapists and caregivers, it saves considerable time and physical exertion.
Key Features
Easy installation to a wide range of domestic bed types.
Synchronized lift action assists clients with diminished balancing ability.
Refined ergonomics in a slimmer profile.
Wide leg-rest to suit clients with oedema or swollen leg conditions.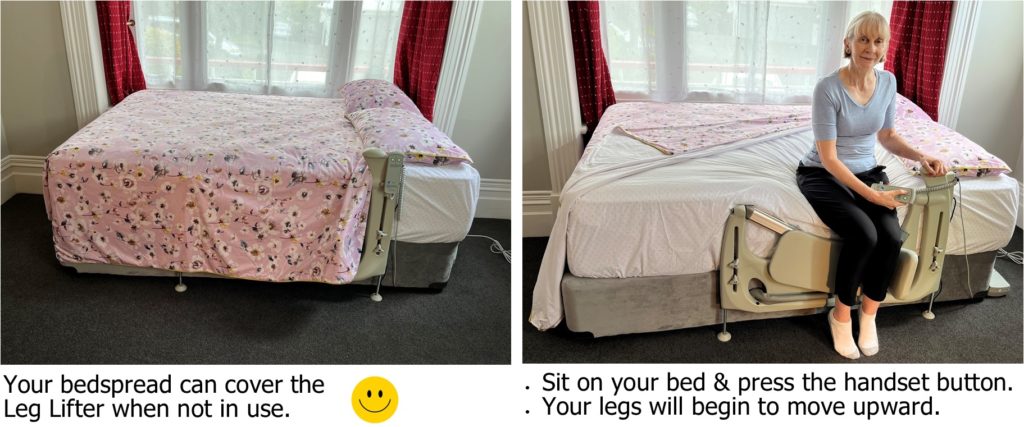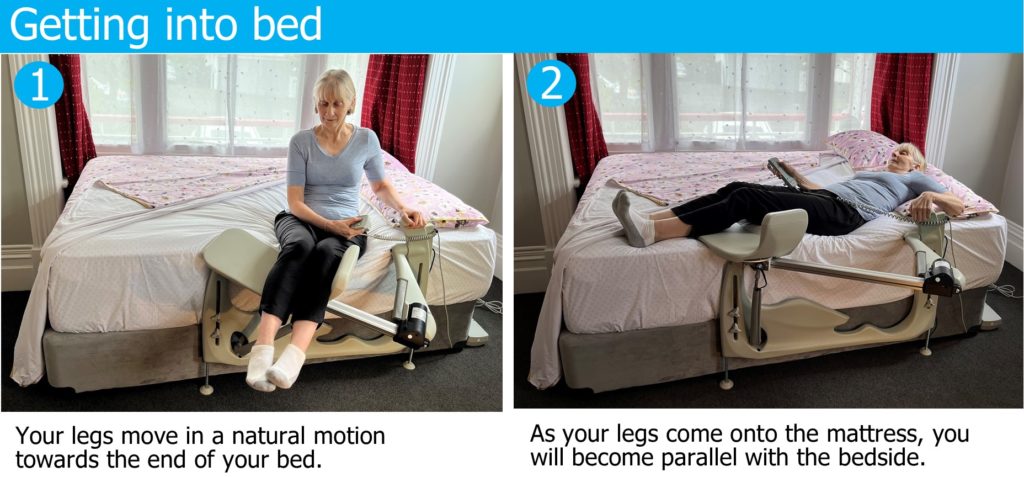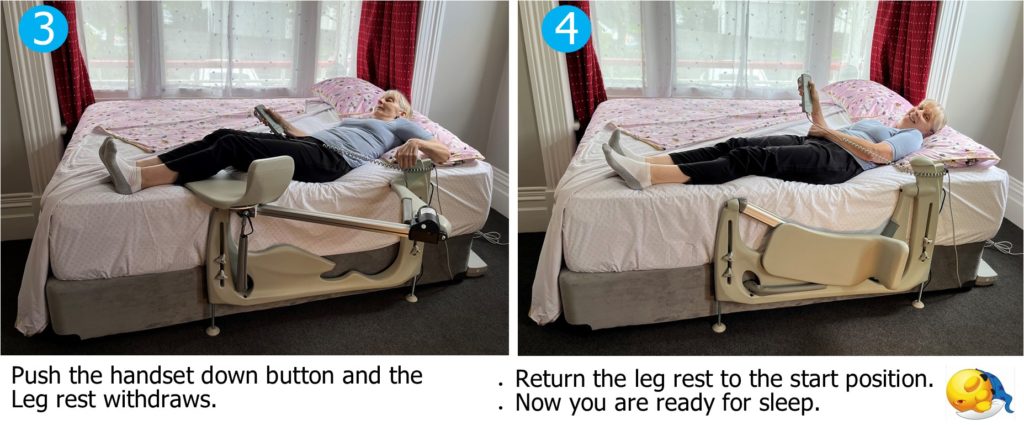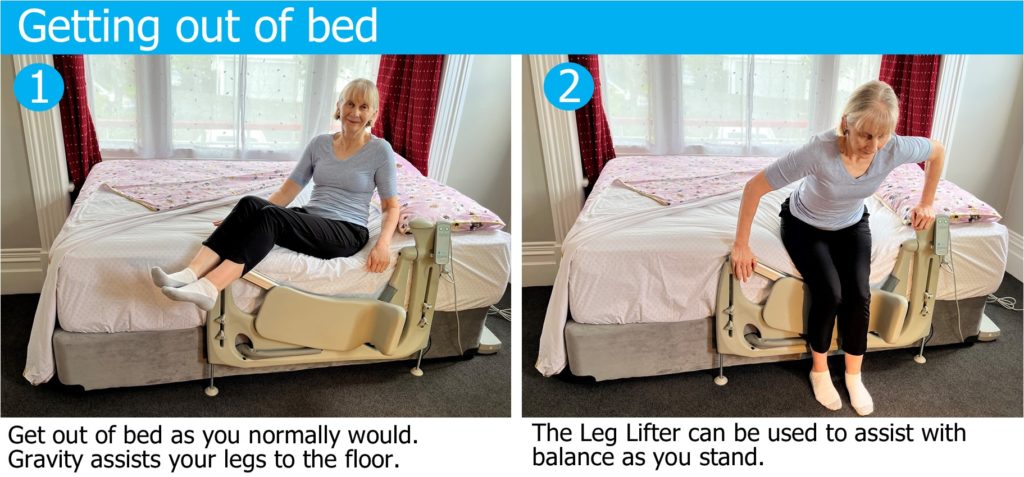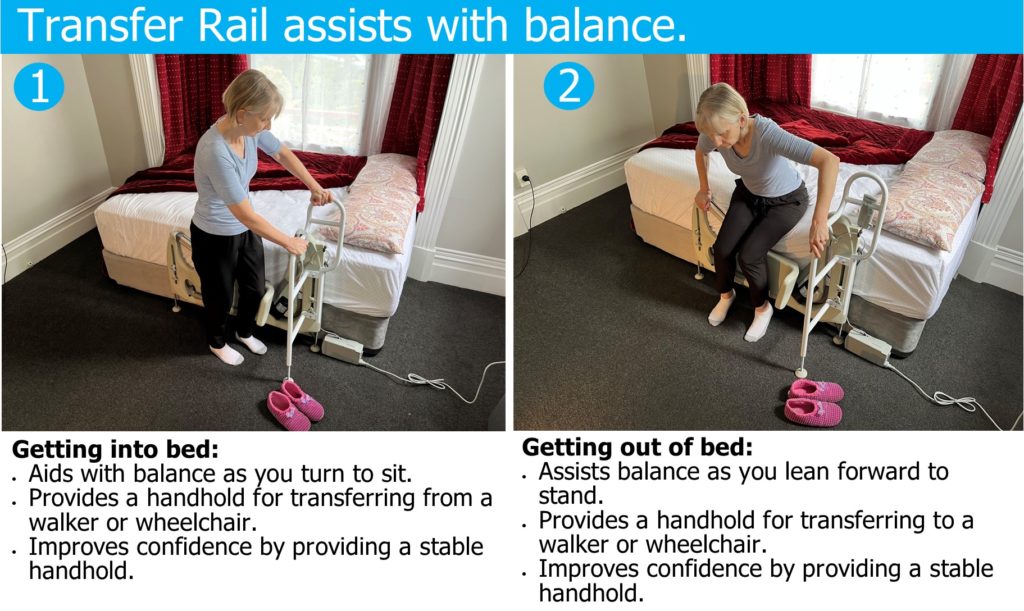 Leg Lifter Transfer Rail
The Leg Lifter Transfer Rail is designed to fit the Leg Lifter and assist with standing beside or sitting up in bed, it perfectly complements the Leg Lifter and is a necessity if the client has an existing rail. It attaches directly to the LegLifter and has an adjustable foot to give extra support. Additionally, the rail is finished in powder coated beige to blend in with the leg raiser.
You may also like…